Our collection of Stageline mobiles include an SL100, two SL250's, and two SL320's.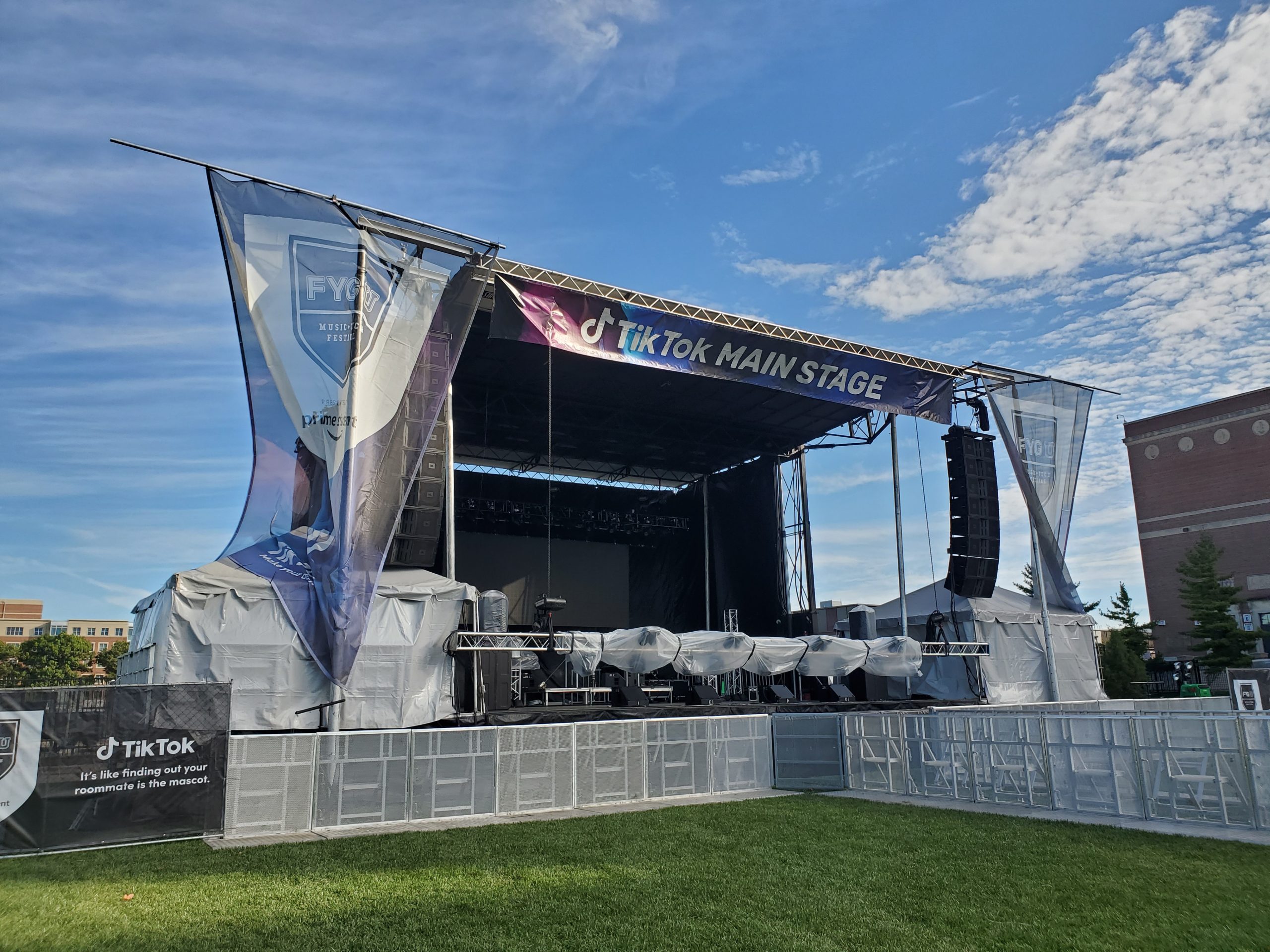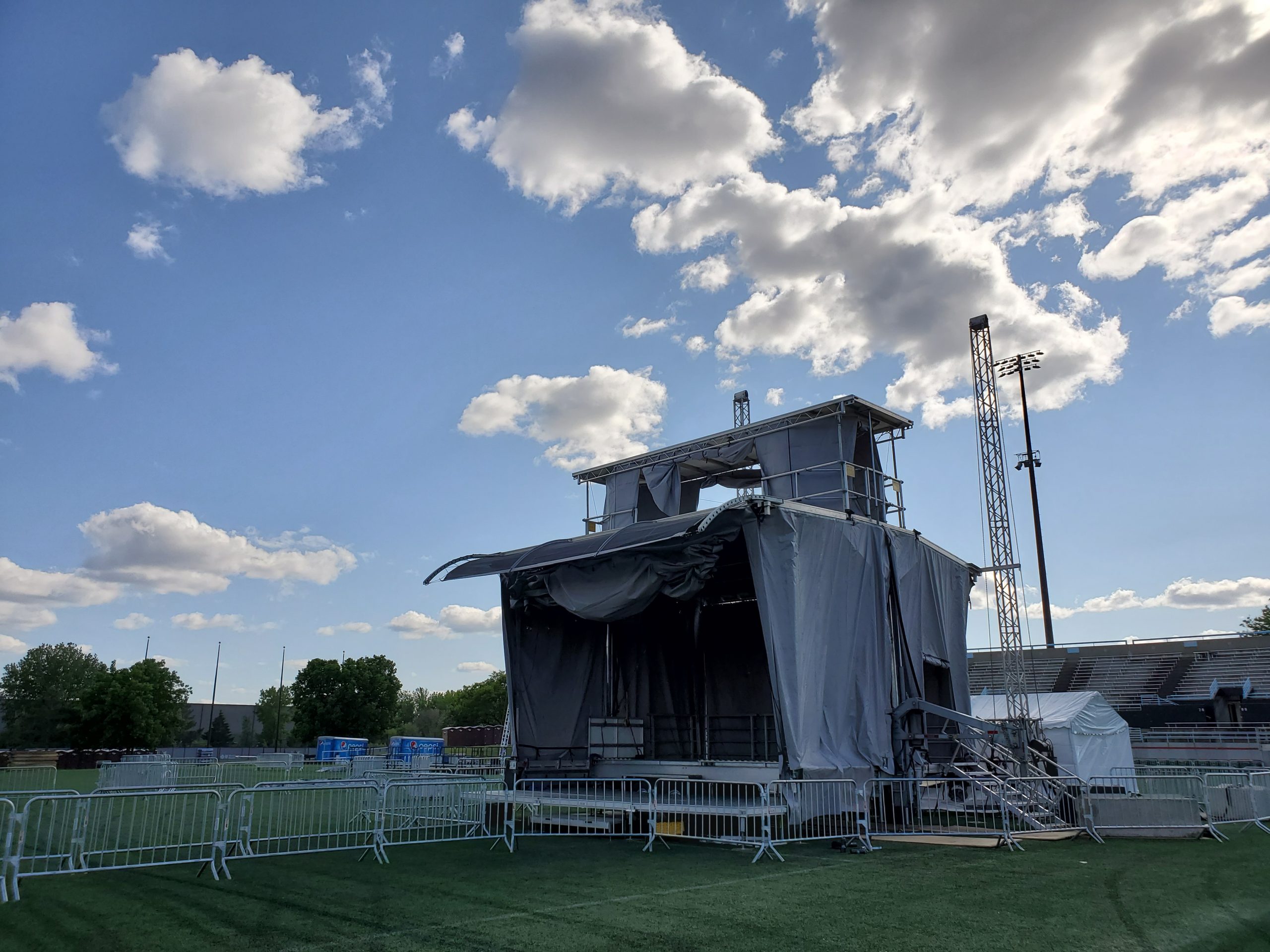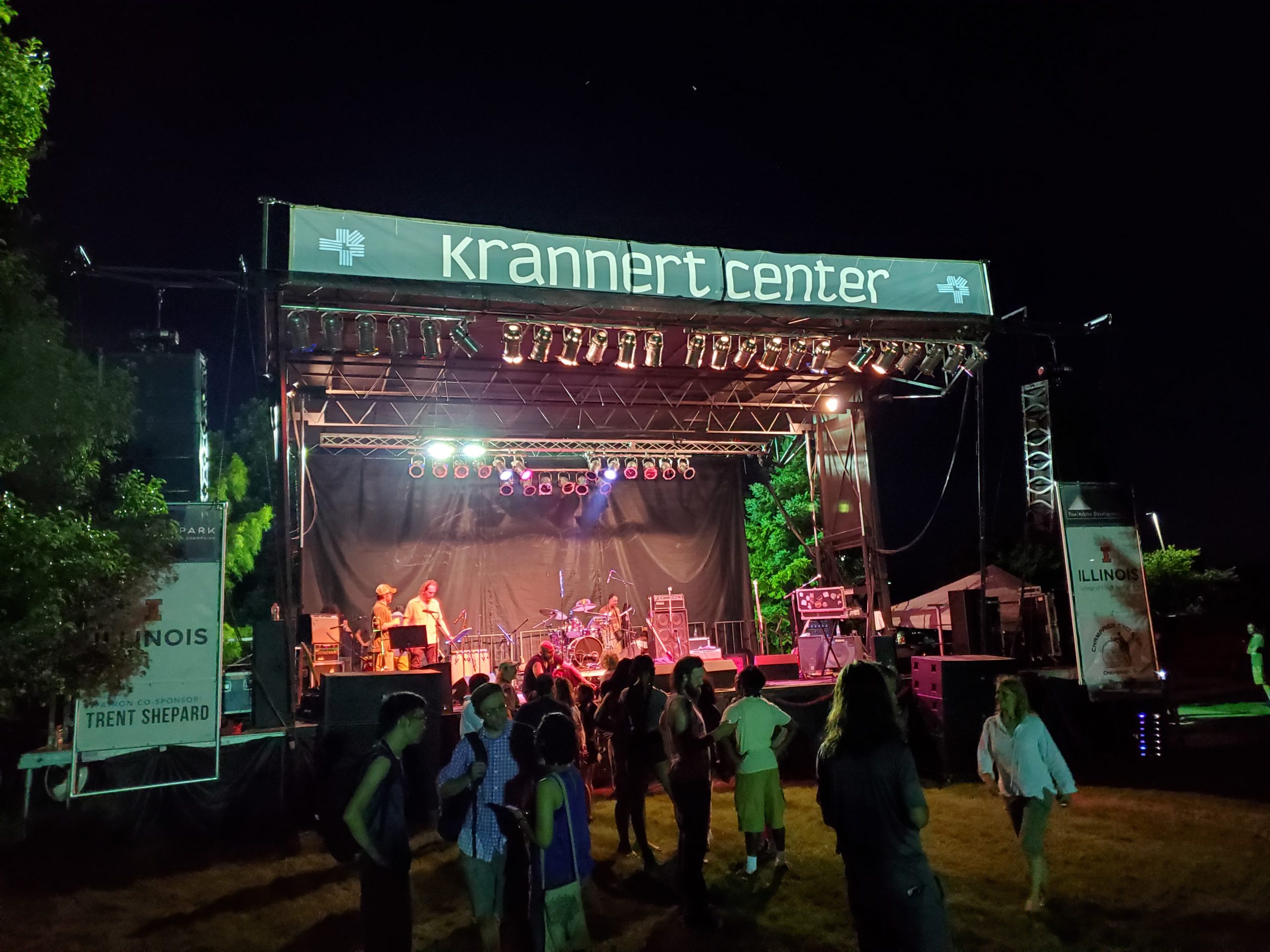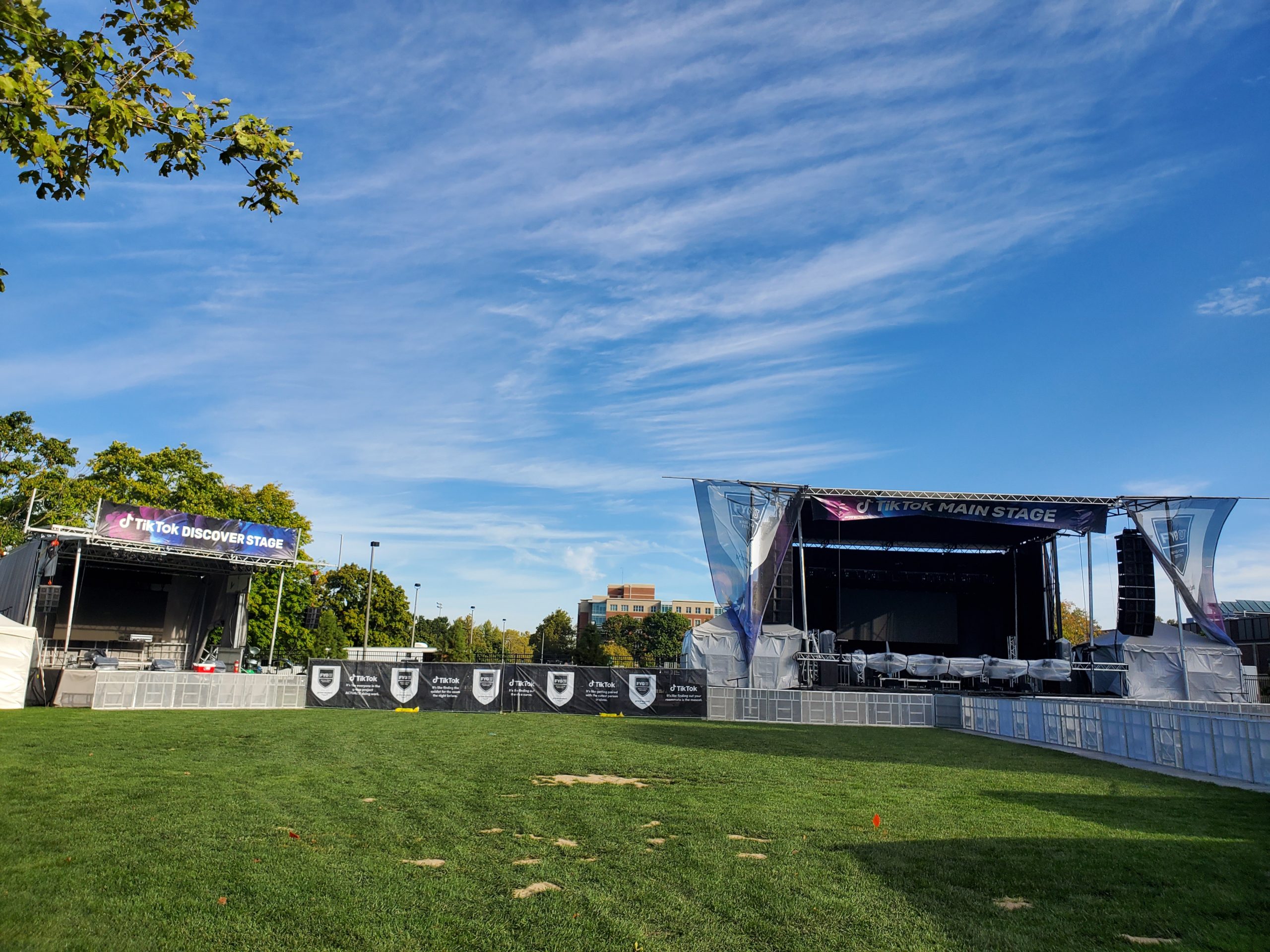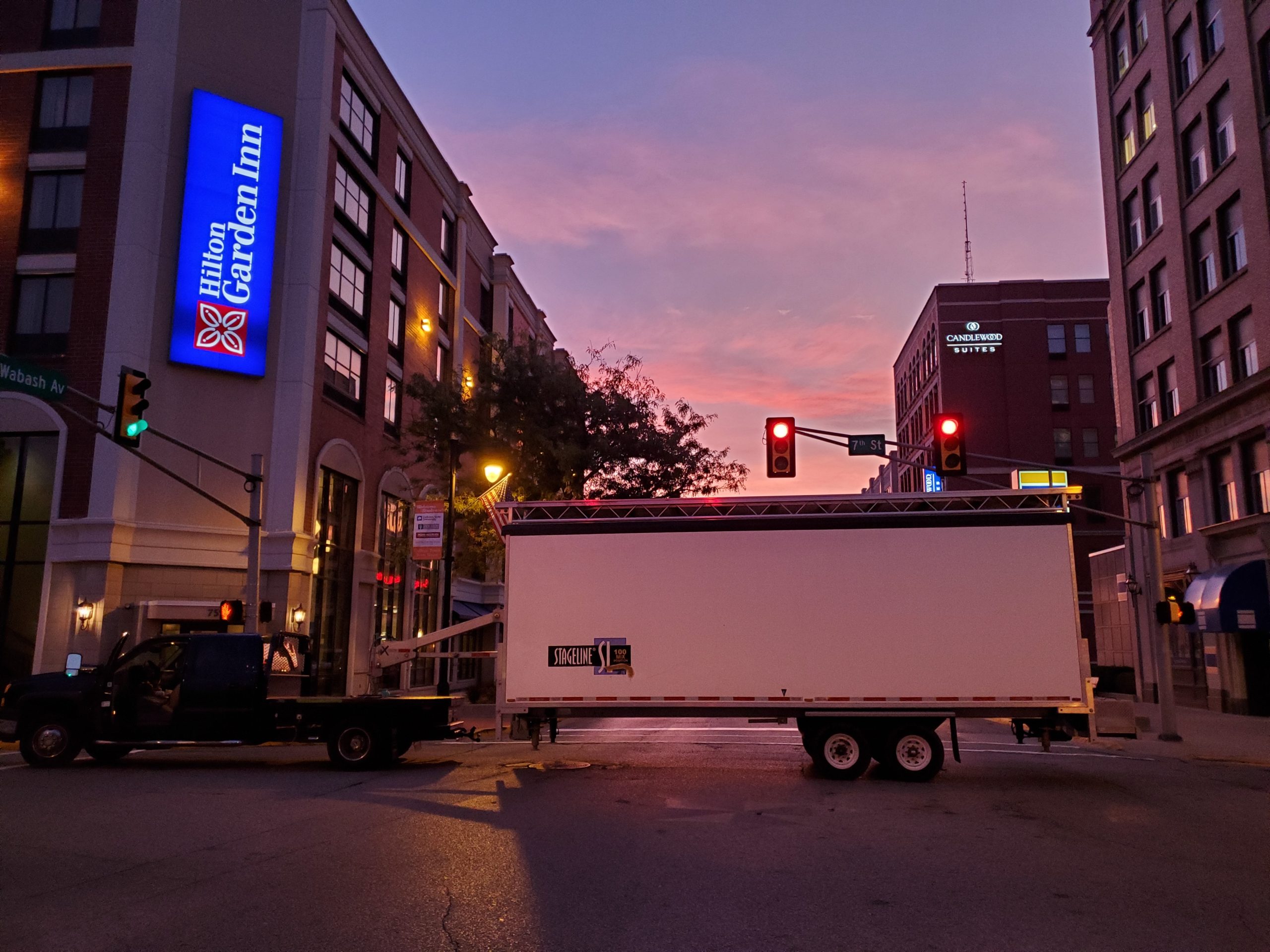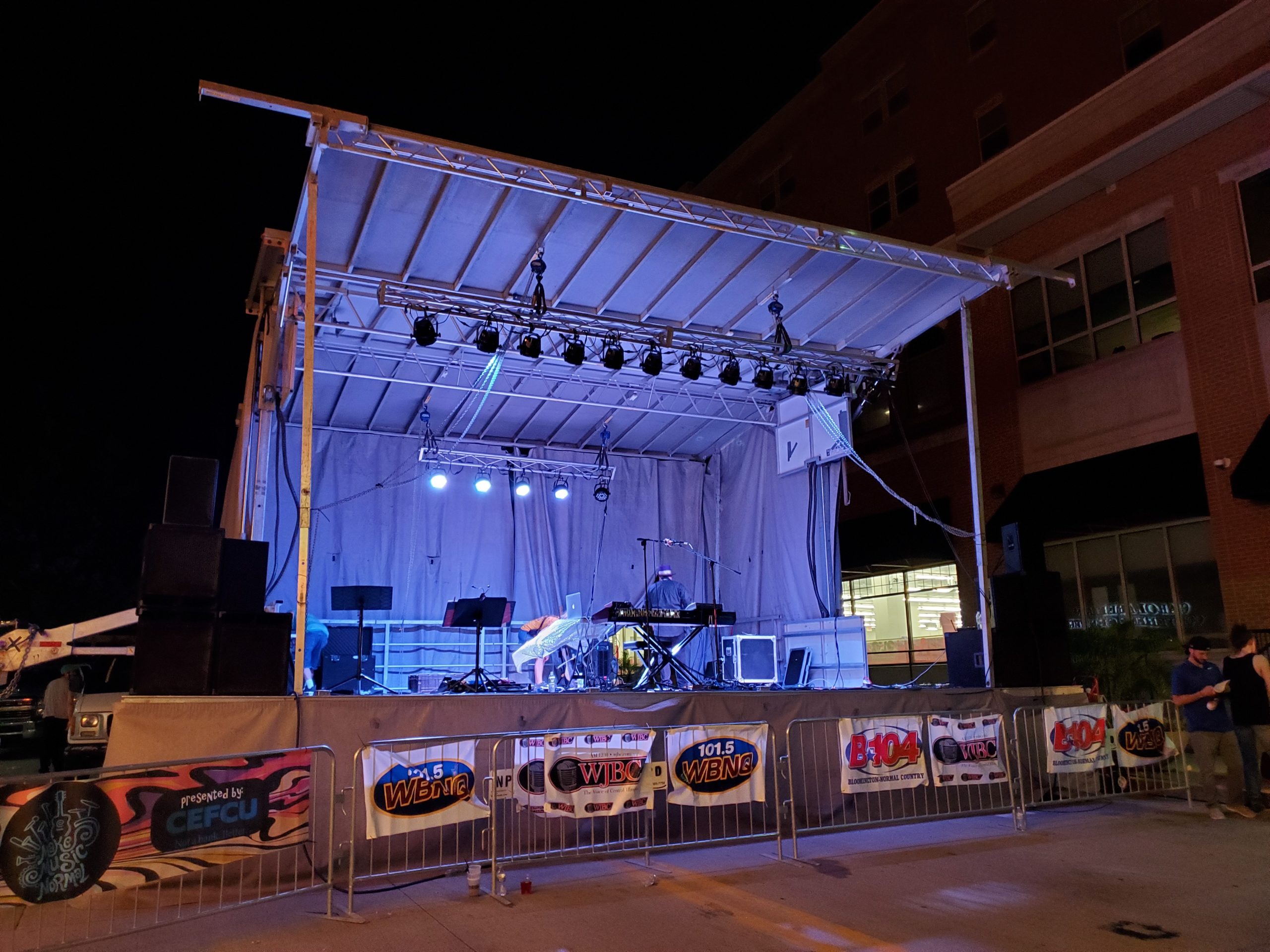 These stages not only offer a painless setup and teardown of your event bur require minimal teardown and an all-weather, structurally sound alternative to conventional stage equipment. Use our mobile stages and you will save both money and time!
We can secure the floor indoors as well with our staging capabilities in 4' by 8' decks at various heights.